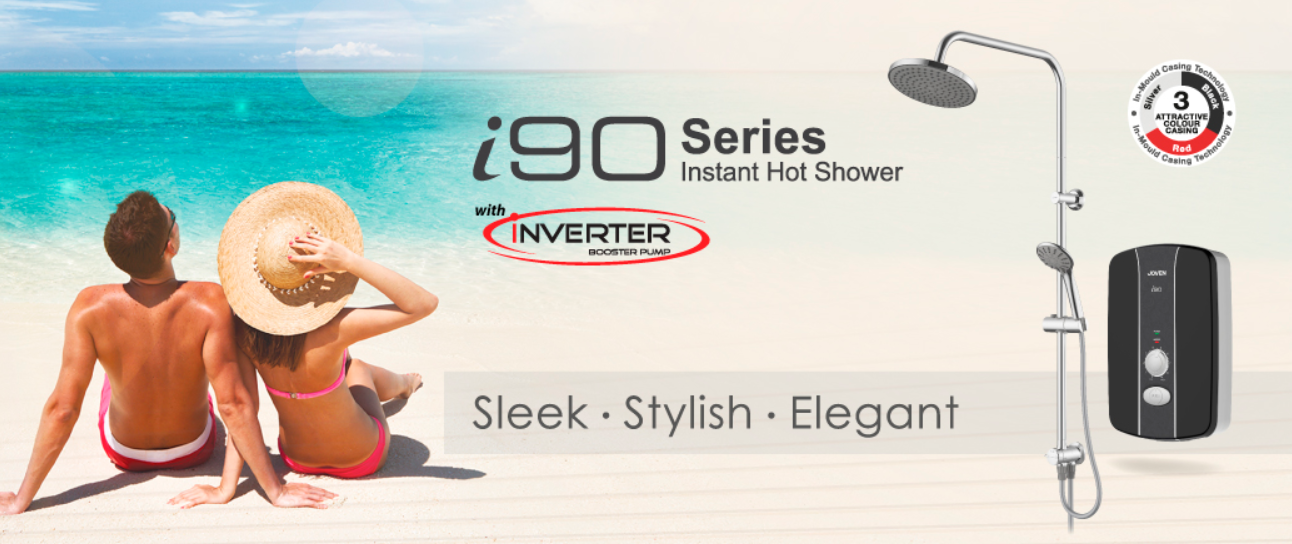 JOVEN was established in 1983, we always consider delivering the products with something new in our creations to satisfy our customer taste for quality, safe, innovative and trendy water heaters.

JOVEN is ISO 9001:2008 accredited by Moody International Certification Ltd. for our quality management system and our core business is the manufacturing of instant water heater for both single and multi point shower system, water purifier and shower filter.

After the successful take off of the instant water heater in 1983, the manufacturing of storage water heaters commenced in 1990. Over the last 30 years since our very first model, we are now the market leader in storage water heaters in Malaysia. Our storage heaters comes equipped with many safety features such as Triple Safety System together with patented universal Mounting Ring Bracket for horizontal Right, Left, or top positioning. All these products are tested and approved by SIRIM (Malaysia), IECC (Singapore), PSB (Singapore), and EEI (Thailand) standards.
Joven Water Purifier JP100 commenced manufacturing on May 2000, and it was also this model which won the Malaysia Good Design Award. In conjunction of promoting the Healthy Lifestyle concept, we have invented the Shower Filter SF101 to provide de-chlorination and clean water for showering comfort.
Joven Marketing is a subsidiary of Joven Electric Co. Sdn. Bhd. and being the sole distributor of Joven in Malaysia, its core business is the marketing of Joven's Instant Water Heater for single point shower systems, Storage water heater for multipoint shower systems, Water purifier and Shower filter. Joven Marketing started operations in 1997 with a small office and a number of 20 staff mostly concentrated in the Klang Valley. Ever since then, Joven has expanded to over 8 other branches in Malaysia located in Melaka, Ipoh, Penang, Johor Bahru, Kelantan, Kuantan, Sabah and Sarawak.
Today Joven owns a factory of 118,000 Sq ft. employing over 100 staffs and have a production capacity of over 150,000 pieces a year. Joven began competing in various categories for its brand name and manufacturing standards. Joven have been awarded the Brand Excellence Award 2009, Special Award for Innovative Design 2009, Industrial Excellence Award 2009 by MITI and the Malaysian Good Design Mark by the Malaysian Design Council back in 2009 and 2000. In year 2002, Joven was certified by the Water Quality Association and Joven is also awarded ISO 9001 Mark for its quality management system in manufacturing. In year 2005, Joven was awarded the Malaysia Superbrands Award for its recognition of its brand name among Malaysian consumers.
---
Sorry, there is no product in this collection